pre-Conference Satellite Scientific Events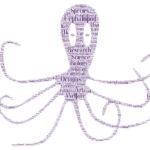 Early-life stages of cephalopods: A satellite event to create a revised identification key
Satellite Scientific Event #1 
New dates! September 13-15, 2020
Coordinators: Drs. Erica A. G. Vidal (Brazil), Liz Shea (USA) and Heather Judkins (USA)

The Digestive Tract of Cephalopods
Satellite Scientific Event #2 
Coordinators Prof. Paul L.R. Andrews (UK), Dr. Catharina Olsson (Sweden), Prof. Maurice Elphick (UK), Prof. Carlos Rosas (Mexico)
Register!
to Satellite Scientific Events
Early-life stages of cephalopods: A satellite event to create a revised identification key
Satellite Scientific Event #1 
Coordinators: Drs. Erica A. G. Vidal (Brazil), Liz Shea (USA) and Heather Judkins (USA)
Participants at the pre-CIAC 2018 workshop on paralarvae and juveniles cephalopods expressed an interest to update the essential reference, "Larval" and juvenile cephalopods: A manual for their identification" by Sweeney et al. (1992).  In response, the organizers of the workshop have committed to writing an open access book "Early-life stages of cephalopods: An identification handbook" to be published by Springer Nature in 2021.   This book will compile data from the last 25+ years, and provide extensive, illustrated species accounts as well as key to families.
In support of this effort, this satellite workshop will bring international researchers together to discuss essential characters for differentiating between the early-life history stages of cephalopods.  Participants are encouraged to bring paralarvae and juvenile specimens with them to facilitate discussion and debate.  By the end of the workshop, we expect to have a draft of a new Family-level identification key for paralarvae and juveniles.
The workshop is planned for two full consecutive days 13 and 15 September 2020. Practical, hands-on activities and round-table discussions will be arranged to provide an intense agenda for each day. In addition to developing a key, we anticipate time for discussion about species accounts and future collaboration opportunities.
The Digestive Tract of Cephalopods

Satellite Scientific Event #2 
Coordinators Prof. Paul L.R. Andrews (UK), Dr. Catharina Olsson (Sweden), Prof. Maurice Elphick (UK), Prof. Carlos Rosas (Mexico)
It is planned to cover different aspects of the study of the digestive system of cephalopods including:
• Feeding strategies;
• Novel insights into the morphology and physiological control;
• Omics: taking advantage of the availability of genomic resources;
• Aquaculture;
• Microbiome and immune response;
• Environmental impacts of digestive tract functionality, e.g., microplastics, pH, parasites and
poisons;
• Novel techniques and lessons from other aquatic species;
• Digestive tract functionality as a welfare indicator.
The Special Satellite Scientific Event #2 "The Digestive Tract of Cephalopods" will also be the occasion
for a discussion on research priorities, possibilities of coordinating a research agenda, and exploring
the options to build a research consortium aimed at facilitating grant applications.
Cephalopods in genomics era: current status and future directions in omics approaches
Satellite Scientific Event #3 
 Organizers: Dr. Oleg Simakov (Austria), Dr. Pasquale De Luca (Italy), Dr. Laure Bonnaud-Ponticelli (France)
This one-day satellite event will facilitate exchange between colleagues working on different -omics aspects and applications in cephalopods covering genomics, transcriptomics (including single cell), phylogenomics, regulatory genomics (HiC, ATAC-seq) and proteomics. It will consist of a few short talks in the morning by some participants, followed by an afternoon discussion round.
The aim will be to discuss the publication of a common guideline manuscript or publication of individual papers on methods and advances. Possible journals may include Frontiers (e.g., recent Research Topic on Molecular Evolution and Genomics of Marine Megafauna).